Contemporary American Folk Art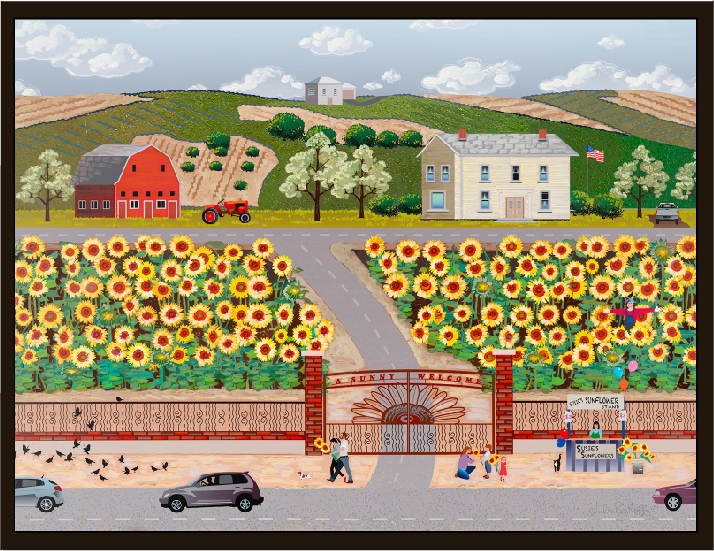 "Sunflower Farm"
36X48
Multi Medium Oil Painting November 2014
Julie Pace Hoff's Contemporary American folk art captures the American lifestyle from the last fifty years. These beautiful paintings consist of colorful symbols that convey the American lifestyle. A patriotic symbol is represented by the American flag being displayed proudly in each mixed medium painting. The paintings' charm and whimsey contains the spirit of everyday life; a tuxedo cat is in each painting to show such whimsey and emphasize a daily mood. The colors are stunning and the subject matter is detailed and appealing.